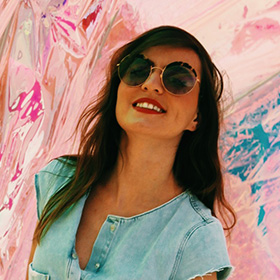 Minsk, Belarus
Bachelor at University of the Arts
The difference between British education and others is that you are offered an incomplete information so you can choose your own way to learn. It is perfect for the major of art where you suppose to develop your mind and creativity.
The course allowed me to gain confidence, develop mindset, and learn how to think right, to take a picture, to design and paint. During the study, I was designing the showrooms so I found the job at Prada's from the very first interview. Unfortunately, I had to quit the job for health. However, I have new goals. It has been two years since I work as a mentor: I look for new information, gather young talented artists to be their representative. Now I consider my education as a foundation to support and promote other artists rather than to create my own. I am planning to launch own art space in my hometown Minsk.
I want to share my views and knowledge with others.