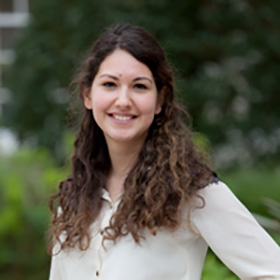 Moscow, Russia
BA International Media and Communication Studies (The University of Nottingham)
MSc Media and Communication Governance (London School of Economics and Political Science)
British education is recognised and valued highly across the globe. The experience it offers is as much about high quality education as it is about being part of a global community of international students and academics. I wanted to study Media and Communications for which the UK and London in particular are one of the best destinations.
I had a great opportunity to have studied in both rural England and vibrant and energetic city of London ,which gave me a good foundation and understanding of life, culture and work in the UK. I chose to do my Bachelor's degree in the University of Nottingham because of its wonderful green campus, international yet cozy athmosphere and of course very good quality teaching. I then decided to move to London where it would be relatively easier and more convenient to search for jobs, build useful connections. Also, to be completely honest, being from Moscow, and having spent three years in a town with the population of 300,000 people I very soon started to miss big city life. In addition, as many people, I have always dreamt of studying in London School of Economics and Political Science and was very lucky to get in. The year of my Master's was one of the most exciting and beneficial years of my life. The course was very intense and stimulating, which turned out to be particularly useful given the ridiculous level of competition for jobs in London.
My university experience helped me to find a job in business development in a law firm Mishcon de Reya LLP on private clients side.
To future students I wish courage and to be prepared to work hard. Education is the foundation for your future — both professional and personal. A wise choice of university will help you surround yourselves with intelligent people, broaden your perspectives and be fully equipped for global job market in current atmosphere of intense competition, uncertainty and unpredictability.