English Studio: English for everyone
Speak English or improve your level of proficiency in the language simply by studying it in England. So you think such studies will be too expensive and the heaps of benefits and self-tuition are much cheaper? The more than 60 thousand graduates of the language school English Studio convinced otherwise.
Coming to study at English Studio, a student receives a unique opportunity to communicate with the best teachers, live in comfortable conditions all the while spending quite reasonable prices for such an education. And indeed, studying at this English school will cost you less than all the other offers of London! And the quality of education over the course of many years has remained at the very highest level.
Getting acquainted with England and the English language by visiting London is a great piece of luck. Students of the English Studio are really lucky in this respect, because one of the two buildings of the language school is located in the centre of the British capital, in the Holborn district. There are many sightseeing attractions in the vicinity of school.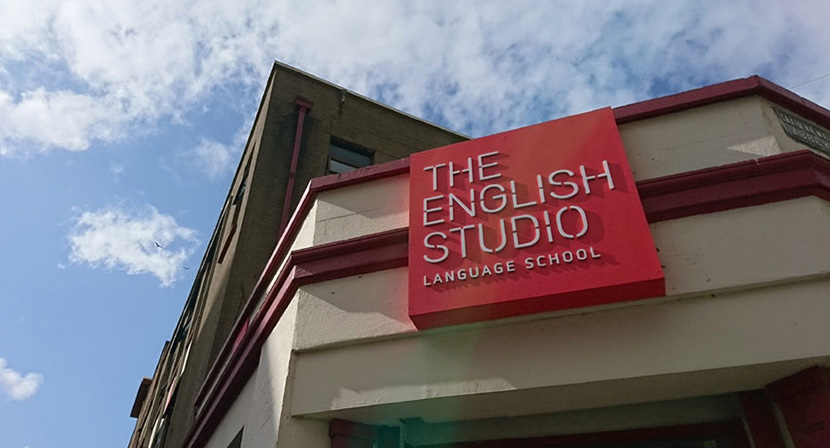 After classes in the lecture room, students can visit the British Museum, go to the opera, or stroll around Covent Garden. There are also many restaurants and cafés in the neighbourhood. There are bohemian institutions crowned with Michelin stars as well as simpler places with delicious and hefty cuisine.
The English Studio's second campus is located in Irish Dublin. Those who are interested in history and authentic culture will enjoy to study here. And of course, those who likes to have a good meal. There are many museums, theatres, art galleries, cafés, bars, and pubs in Dublin. Ancient urban architecture, fiery dances and the hospitable traditions of the Irish perfectly dilute the information-intensive language lessons.
The study in any of the two branches of the language school is equally effective and interesting. If you like prospect of learning English, of being completely immersed in the language and cultural environment, it remains for you only to choose the appropriate course.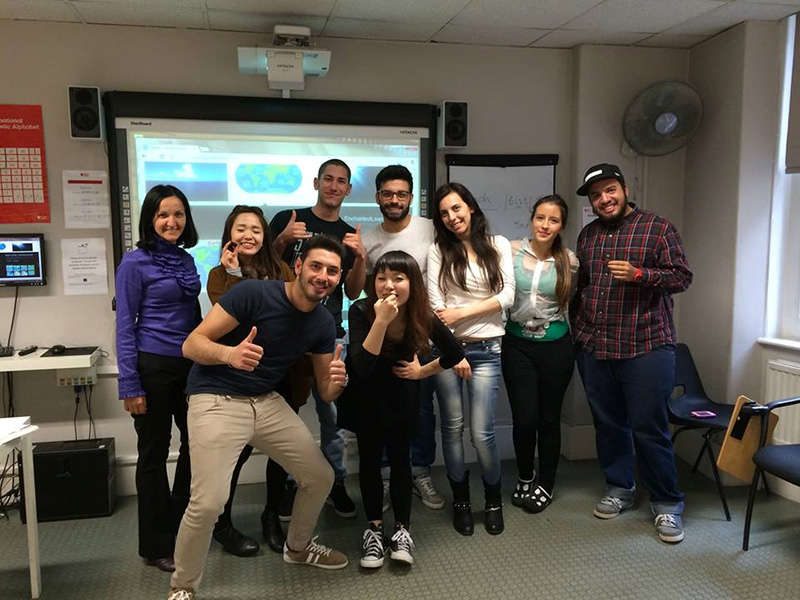 What kind of programmes do we offer?
Basic English This course is suitable to those who want to improve their level of spoken English. Classes are available for beginner, intermediate, and advanced levels. Course load: From 15 to 20 hours per week. In the classroom, communication situations, grammar, and listening exercises are covered. There's a lot of conversational practice.
Intensive English. If you're short on time to learn English, then you shall choose this program. Studying 25-30 hours per week, you'll learn how to communicate in a foreign language! Modern textbooks, videos, and group exercises aid you in this process. The course has several different areas of focus: English for health workers, entrepreneurs, accountants, hotel, and construction business.
Preparation for English language exams. If a student masters the knowledge obtained in our language school he/she will pass the difficult language exams, IELTS, Cambridge FCE and CAE, Cambridge Business English. A fascinating style of teaching and active practical classes help you to forget about the pre-examination jitters and fully devote yourself to preparing for them.
Students Accommodation
There are two living options for English Studio students: A student house or private studio apartment. The houses are designed for 5-12 people who live a friendly atmosphere, spending evenings in the common room watching movies or playing board games. There's also a shared kitchen and garden in the house. The room can be single or double or triple. All the student houses pertaining tothe language school are located in the central parts of London and Dublin,within easy reach of the educational buildings. So the trip to class or getting around on public transport won't be an obstacle.
If you love a more private lifestyle, then a studio apartment is ideal for you. Cozy, spacious apartments with a private bathroom, a kitchen, with all the necessary appliances, are always ready to welcome a student of the English Studio.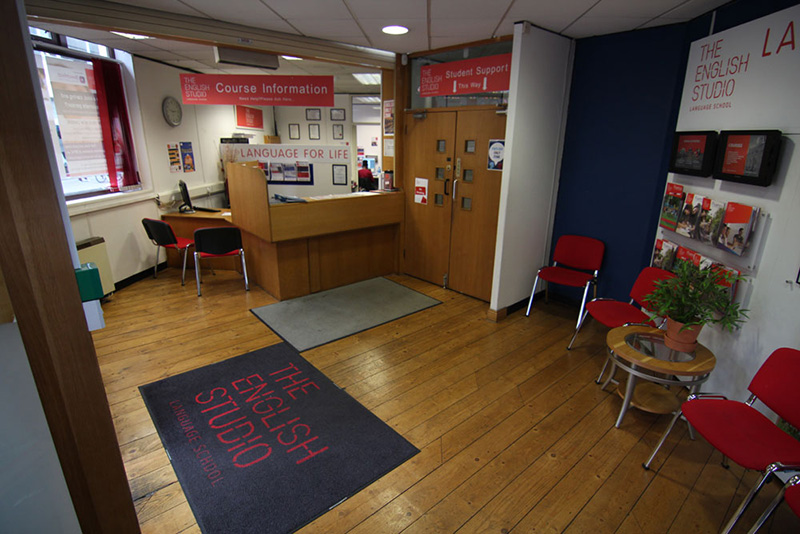 Cost of tuition:
The tuition costs depends upon the duration of study and the programme chosen by the student. For instance,
The Basic English language course, which runs from 1 to 48 weeks, costs 80 pounds per week. And if a student decides to develop a similar programme for 25 or more weeks, he/she will have to pay 50 pounds for a week (Example, 26 weeks, 15 hours per week — 1,300 pounds)
The Intensive English course also lasts from 1 to 48 weeks. Weekly study costs 165 pounds. Staying for a longer course you will need to pay 100 pounds per week (Example, 26 weeks, 25 hours per week — 2,600 pounds)
Preparation for the English exams will cost between 50 and 80 pounds per week (Example, 26 weeks, 15 hours per week — 1,300 pounds)
For living expenses, a student will have to pay from 140 to 260 pounds a week. As well as taking care of the availability of funds for the preparation of visa documents and textbooks (amounting to about 60 pounds).
At the English Studio you'll come to know that learning English is a very fascinating activity. Well thought out course programmes, talented and friendly teachers, an excellent company of fellow students, is all that is necessary for mastering valuable knowledge.