At Riversdown House we have trained over 35,000 international business executives, politicians, academics, VIPs and private individuals from 67 different countries in English Communication Skills since 1971.
We offer you completely customised, unique language courses, tailor-made to your individual needs and your organisation. With programs lasting anywhere between 1 week to over 6 months, we have taught English skills to individuals of all abilities from every variety of organisation and industry from around the world.
Riversdown is also British Council and English UK accredited which offers an extra, independent assurance of the quality of your training.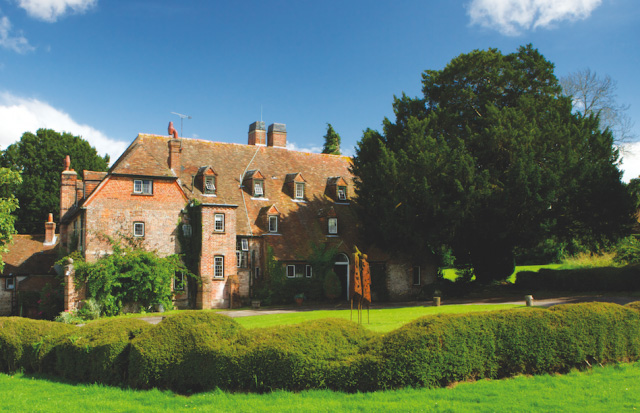 Your intensive program is one-to-one with an instructor or in small group of up to 4 persons from your organisation. All of your training is «immersion» and takes place at our residential centre, Riversdown House, just over an hour away from London. With your immersion training you are speaking, practising and interacting in English with staff and fellow students for over 12 hours a day through your training sessions and structured activities.
The Riversdown Experience is specifically designed to maximise your motivation, learning efficiency and Return on Investment. You learn, eat, sleep and relax all on our country estate so your energy can be devoted to rapid language acquisition with no distractions.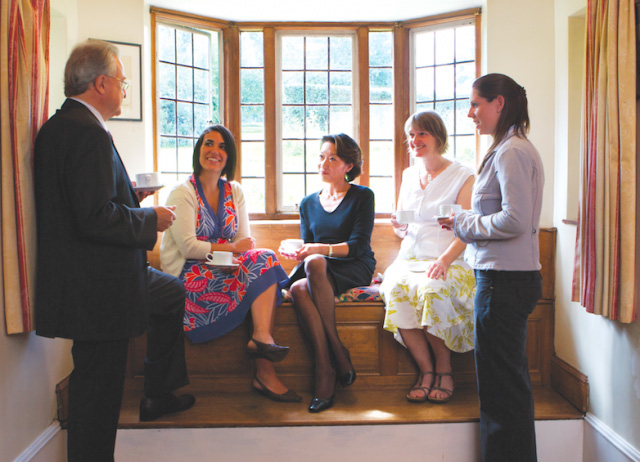 We also offer blended, E-learning packages so you can maintain and improve on the rapid progress you make at Riversdown House after you have returned to your home country.
We offer all-inclusive packages with no extra costs. Our fees include private airport transfers (Heathrow, Gatwick and Southampton), three meals a day including three-course fine dining with wine for dinner, accommodation in your private room with private bathroom, free wifi, organised evening social activities and free use of the grounds and facilities, which include a 9-hole PGA-approved golf course, tennis courts, gym and an authentic Finnish Sauna. If you stay over one week, full-day Saturday excursions are also included in your fee to locations such as Stonehenge, London and Oxford.
What do you get for your money?
Personalised learning from 09:00 to 17:00, Monday to Friday, comprising a combination of face-to-face and guided self-study sessions, depending on the exact course option you select
All training materials
Visits to local companies to meet people from your professional area, if appropriate
Access to computer-aided learning systems
Wireless internet in all training rooms and bedrooms
Online cultural resources at CultureActive
Copy of «When Cultures Collide» by Richard D. Lewis
Morning and afternoon tea and coffee
Excellent dining (breakfast, lunch and dinner)
Private, on-site accommodation, including personal laundry
Evening social activities (all included in course fee except optional visit to theatre)
Free access to all sporting and leisure facilities
Full-day excursion on Saturday for clients staying 2 weeks or more
Free transfers to and from Southampton, Bournemouth, Heathrow or Gatwick airports
Full end of course report with detailed recommendations for future study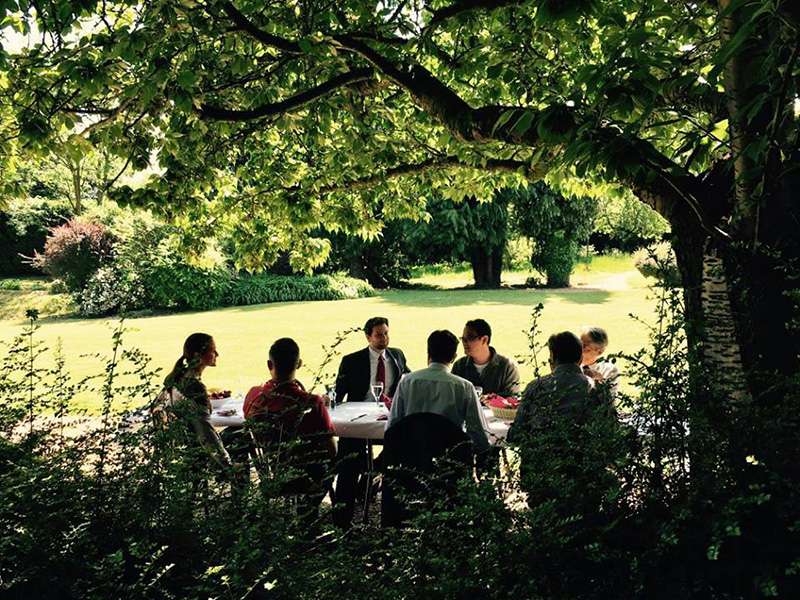 What is a typical day like?
08:15 — 08:45  Breakfast with fellow course participants and read the British newspapers
08:45 — 09:00  Some self-study at our widescreen computers
09:00 — 09:40  Training session 1
09:45 — 10:25  Training session 2
10:25 — 10:35  Session review
10:35 — 10:50  Tea / coffee break — a chance to practise social English
10:50 — 11:30  Training session 3
11:35 — 12:15  Training session 4
12:20 — 13:00  Training session 5
13:05 — 14:30  Lunch — another opportunity to network with fellow participants
14:30 — 15:10  Training session 6
15:15 — 15:55  Training session 7
15:55 — 16:05  Session review
16:05 — 16:20  Tea / coffee break — develop your small talk
16:20 — 17:00  Training session 8
17:00 — 19:00  Consolidate the day's learning / Leisure time
19:00 — 20:15  Dinner with participants and staff
20:30 — 21:45  Unwind during our evening activity programme