St. Francis' College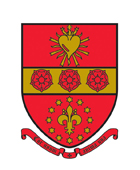 Location
Central England. Broadway, SG6 3PJ.
Nearest airport
London Luton and London Heathrow.
Age range
Creche (up to 4 years). Pre-preparatory. Preparatory (7 — 13 years). Middle (14 — 16 years). High (16 — 18 years).
Number of pupils
410 (70 boarders)
Residence
Full board. Weekly / Half board. Day.
Dietary
Vegan. Vegetarian. Halal. Kosher.
Religious tradition
Anglican. United Reformed Church. Non denominational. Roman Catholic. Methodist. Quaker. Jewish. Christian.
Contact the institution
It is important to enter your email address correctly. You will receive a reply from the institution