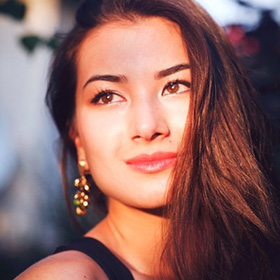 Why have you decided to study in the UK
This was my parents' decision, for which I will be forever grateful. I moved to the UK at the age of 14, after completing 8th grade back at home. Completing school in the UK has enabled me to place myself against the rest of the British students at an equally competitive level. I completed the International Baccalaureate programme, which allowed me to study my subjects of interest (Biology and Chemistry) at a higher level, but at the same time keep my outlook wide, by studying English Literature, Mathematics, Economics and French. This would definitely be the number one programme that I would recommend if you are thinking about choosing to complete school in the UK (or anywhere else in the world).
The reason I decided to stay in the UK for my higher education is primarily because a Medical Degree from the UK is highly respected and recognized anywhere in the world. Unlike in the USA, where you first have to complete a 4 year undergraduate degree before applying to study Medicine, UK allows you to study Medicine straight from high school. I am now completing my final year of Medical School, and I can definitely say that these five years have been the most challenging, stimulating and life-changing for me, for numerous reasons, which are out of the scope of this small report.
Why have you chosen given specialisation and given educational institution
I chose Medicine because it combines two things that I am passionate about: science and human contact. Not only is it endlessly interesting from the scientific side, it also constantly challenges you to become a better person. Everyday, I see different people coming from different backgrounds and life situations, which widens the horizons of my perspectives on life. Also, I find doctors as some of the most interesting people to work with — they are smart, hardworking, empathetic and very good at effective communication. Working with people like this makes it a dream job for me.
Applying to Medical School is a daunting process. You have to submit your application much earlier that the rest of the students applying to other specialties. Every medical school also requires you to sit a special examination in addition to your final examinations at school. Also you have to go through an interview with a panel of experienced doctors and other medical professionals, who then make a decision on whether to accept you or not. As an international student, there is an even higher competition to get in, as they place special quotas for international students. But once you get in — all of the struggles will be worth it.
I managed to get into two medical schools: Brighton and Sussex Medical School (BSMS) and Queen Mary University of London for Medicine, as well as Imperial College London and King's College London for Biomedical Sciences. I decided to go to BSMS because of my Visa situation, but nevertheless all medical schools in the UK are strictly regulated, making most of the medical education system here more or less at the same standard.
What was special about studying in the UK/ What do you remember the most about studying in the UK
The amount of support and opportunities. You have access to the most recent research papers, conferences and super passionate professors, who are commonly the leaders in their fields — that means you can become a part of some revolutionary research project, which is provided at your fingertip, if you would wish for it. This, I find, is the most exciting thing about studying here.
What was the most difficult in studying in the UK
UK is very passionate for tight rules and regulations — something that may prove to be quite challenging at first for many of us ? If you miss a deadline even by a few seconds, for example, this means that you have failed the assessment and will have to redo it. Also, I found that no one is ever late here for anything — so keeping up to time and planning everything in advance is something that I had to learn the hard way.
How did your studies help you so far/Where are you working currently?
Medicine is slightly different than many of the other professions, because the whole programme had been laid out for you already. So my studies have prepared me very well for a junior doctor's life and at this point I feel ready to take on the responsibility of caring for patients. Most importantly, my studies have prepared me to recognize early deterioration in patient's condition and undertake appropriate actions to keep the patient alive while senior help is on its way. One of the most important final messages of every single medical school here is that you should never work alone and should always seek help from your senior — i.e. you need to learn to work as a team.
What would you like to advice future students who would like to study in the UK
To develop yourself not only in the academia, but also in extracurricular activities, such as sports, community volunteering, arts etc. Any university or school here will definitely recognize these achievements, which will make you stand out from the crowd.