23 April 2016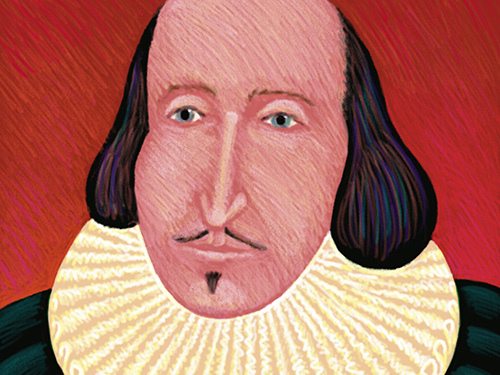 On 23 April 2016, Great Britain celebrated the 400th anniversary of Shakespeare's death. The playwright's date of death is recognized as International Day of English Language. The main events to celebrate this day took place in London, where the great English poet and playwright spent his career, and in Stratford-upon-Avon, where he was born and died.
In London special screens showing short films based on Shakespeare's plays were placed along the bank of the River Thames from Westminster to Tower Bridge. During the evening the president of the United States Barack Obama visited the recreated Globe Theatre. He stood on the exact replica stage of the one where Shakespeare's plays took place.
The parade in memory of everybody's favourite genius of theatre took place in the charming mid-century town of Stratford-upon-Avon in Central England. The participants of the parade carried a giant fake goose feather that symbolized the creative work of their famous fellow countryman.
The Royal Shakespeare theatre in Stratford held a show featuring the main stars of British theatre, including such actors and actresses as Judi Dench (who starred as Ophelia, Lady Macbeth and Juliet), Helen Mirren (Ophelia and Lady Macbeth), Ian McKellen (Hamlet, King Lear and Richard III) and Benedict Cumberbatch (currently starring as Hamlet). The show was attended by many famous British people including Prince Charles and his wife Camilla, the Duchess of Cornwall.
Shakespeare has inspired, and will continue to inspire for many centuries. He has left a part of himself not just in his own work, but in all pieces of art that were based on his stories.