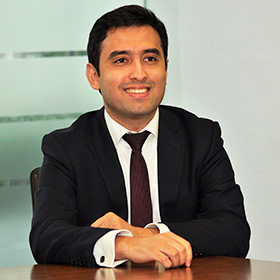 Tashkent, Uzbekistan
MSc Financial Markets & Derivatives, London Metropolitan University
Fascinated by sophistication of some of the finest financial instruments and buzzing atmosphere surrounding the trading floor, I made a covenant to myself to make a career in capital markets. This dream came true when I received the London Met / ISH Scholarship to read MSc in Financial Markets & Derivatives in the heart of City, London's financial district, over six years ago. Receiving a full scholarship that covered all of tuition and accommodation costs has also meant that I could focus on studies, making the most of the British education as well as enjoy other perks of living in the financial capital of the world.
After the graduation I launched my career at Deloitte Consulting, advising the world's biggest and systemically important financial institutions.
London is truly cosmopolitan and fast-paced area for anyone willing to gain an edge and ready to make a leap start in their lives.