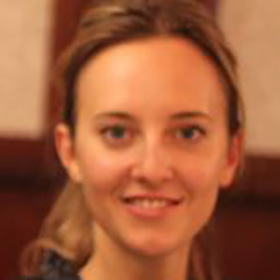 Riga, Latvia
Plymouth University, MS in International Shipping
United Kingdom has a long-standing tradition of providing an excellent and world-recognized education, therefore I decided to enroll on a Masters's degree course at Plymouth University.
Hence Plymouth University is specialized and renowned in the maritime industry for providing high-calibre graduates, I took an MSc in International Shipping. All academic staff had a great hands-on experience in the industry, which gave us (students) an opportunity to understand the shipping business not only from theoretical but also from the practical side. Every Friday we had a guest-lecturers from various maritime ports or a big shipping companies, which was a great chance to understand better industry's opportunities and challenges.
Education in UK gives an opportunity to make numerous contacts and make friends from all over the world, which is important for those who want to pursue a career in the international business (i.e shipping).
At the end of the Msc course all students are obliged to write a dissertation, where student has to focus his research on the least explored aspect of the field study. During my work on dissertation, I chose topic on the new way of fueling ships with liquefied natural gas instead of heavy fuel oil. The topic gave me an opportunity to get in contact and raise an interest from an industry professional's and later to get on-board as a gas analyst with a reputable shipbroking company.
Undergraduate or Master courses are designed not only for acquiring a theoretical knowledge, they are also about meeting new people, exploring new things,seizing new opportunities, socializing and stepping into the real-world.